Armchairs
Discover the catalog of products in Armchairs category!
Armchairs
There are 3 products.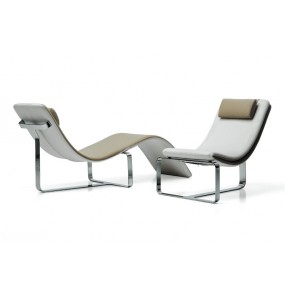 Baleri Italia
It is an armchair that at the right time turns into a chaise longue, with a simple and intuitive movement: the double layer of the seat opens and the length of the chair doubles. When open in its...
Flou
Design: Rodolfo Dordoni Elegant Flou armchair covered in completely removable fabric characterized by a strong classic taste. Out of production. Internal structure in white lacquered wood. Padding...
Oak Industria Arredamenti
Bose leather armchair Black leather