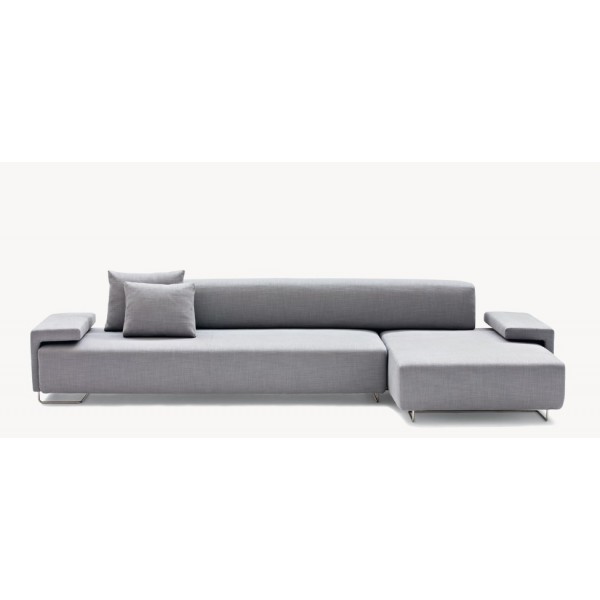 
Data sheet
Composition

Non-deformable polyurethane foam
Sofa in non-deformable polyurethane foam.
Also available in the yellow version
Dimensions: l. 302 p.154
Design: Patricia Urquiola
Moroso
Sofa mod. Gentry by Moroso in textured cotton. Designer: Patricia Urquiola Dimensions: 240 x 90
We inform the esteemed clientel that you can take advantage of the free delivery in Italy for purchases that reach at least 100 € of expenditure.
For intra-community shipments, shipments are calculated based on the country of destination.
Thank you for your attention.
Modus s.r.l.
No customer reviews for the moment.
16 other products in the same category:
Giannini
Colours Sand White Recycle Bin.Size: diameter 23 h 6 cmDesign: Free Academy of Fine Arts Brescia
Giannini
Chicca 3/1 Cup Giannini coffee pot with wooden handle.
Giannini
Burlesque Giannini porcelain teapot decorated 250ml.
Alessi
Bread knife The Orion Belt.
Giannini
White Ladle Holder Holder With Colours green accessories.The holder is complete with a ply of a fore and a green silicone whip.The silicone resists high temperatures, it is ideal for use with...
Alessi
ROUNDING AROUND, HOLDING HANDS BETWEEN GENERATIONSGirotondoThe creative duo King-Kong, Stefano Giovannoni and Guido Venturini, has created the motif of the little men who chase each other in a...
Alessi
CACTUS!, the great master of ALESSI IN THE TRAFORATO ACCIAIO MSA04/21 Cactus! it is the stainless steel fruit bowl decorated with a tunnel that intertwines and chases along the walls of the object,...
IVV
Cup alma cm 16 white glass
Alessi
Can be used in dishwashers and microwaves.CircusA colorful and fun collection, to bring home the magical atmosphere of the Circus: Alessi Circus, designed by Marcel Wanders, includes objects for...
Tognana
OLIERA CC 800 ISCHIAComposed of:Nr 1 CORPO OLIERA CC 800 ISCHIANr 1 COVERAGE OLIERA CC 800SpecificationsNet weight gr. : 477Main material : SteelNet weight in grams 477.00
Giannini
Burlesque Nuditè tea Salt and pepper in decorated porcelain.
Alessi
GET NUTS!Get nuts!Get nuts! it is a bowl designed by Massimo Giacon: a funny object that contains fruit, ready to be enjoyed.
Alessi
The series: MAMISoft, rounded lines for the Mami collection. In these objects Stefano Giovannoni manages to accompany the playful thread and his search for classicism, harmony and archetypality,...
Tognana
CONF. 6 CUPS CAFFE'C/PComposed of:6 TAZZA CAFFE' C/PIATTO CC 90SpecificationsNet weight gr. : 774Main material : PorcelainNet weight in grams 774.00Size / External diameter in cm : 12.50Height in...
Romero Britto
Set salt and pepper colorful ceramic apple.