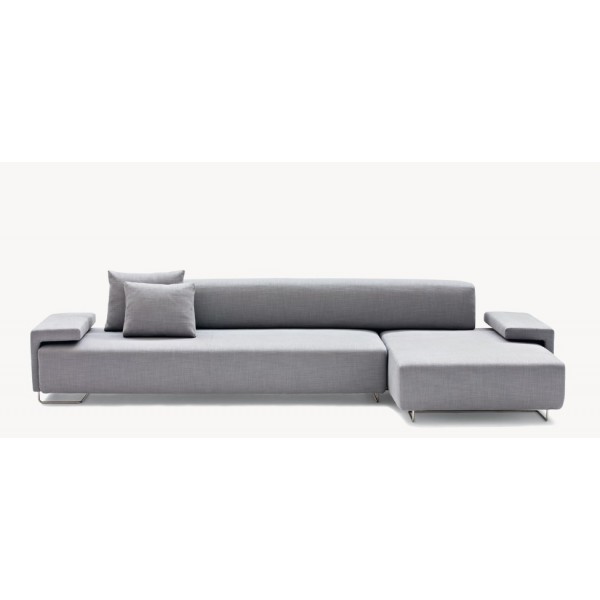 
Data sheet
Composition

Non-deformable polyurethane foam
Sofa in non-deformable polyurethane foam.
Also available in the yellow version
Dimensions: l. 302 p.154
Design: Patricia Urquiola
Moroso
Sofa in removable Denim fabric Width: 240 cm Depth: 98 cm Height: 77 cm Designer: Diesel Creative Team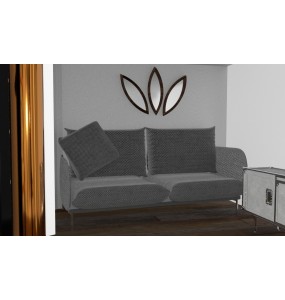 Moroso
Sofa mod. Gentry by Moroso in textured cotton. Designer: Patricia Urquiola Dimensions: 240 x 90
We inform the esteemed clientel that you can take advantage of the free delivery in Italy for purchases that reach at least 100 € of expenditure.
For intra-community shipments, shipments are calculated based on the country of destination.
Thank you for your attention.
Modus s.r.l.
No customer reviews for the moment.
16 other products in the same category:
Giannini
Chicca 3/1 Cup Giannini coffee pot with wooden handle.
Alessi
Designer: Guido VenturiniHeight: 7.00 cmContent: 10.00 clDiameter: 5.50 cmPacking pieces: 6
Sambonet
Suitable for:LavastovigleAdditional informationFIRST AND AFTER EVERY USE: Wash with suitable detergents avoiding chlorine and bleach products, rinse and dry them thoroughly. Then store them in a...
Andrea Fontebasso
LEAF BASKET VERD. CM27X21SpecificationsNet weight gr. : 632Main material : New bone chinaNet weight in grams 632.00
Rosenthal meets Versace
Porcelain frame Size: 23 x 18 cm Rosenthal Meets Versace
Tognana
SUPPORTSpecificationsNet weight gr. : 297Main material : CeramicsNet weight in grams 297.00
IVV
Helix Port Tealight 11cm Bright/Gold glass.
IVV
Margherita Single flower vase in blown glass
Thun
HOUSE NUMBER 9ThunCountry LineSize: 7 x 11.5 cm1.5 cm thickApplicable to the silicone wallor with the appropriate plate provided inside the package.
Tognana
Coffee mugs in Porcelain Green arena.
Interior Tognana
BEVERLY LAMPComposed of:Nr 1 BASE LAMPADA BEVERLYNr 1 PARALUME LAMPADA BEVERLYThe product does not have an original box.Therefore you are offered an extra 10% discount.
Alessi
A FRIEND TO LIGHT UP THE NIGHTGirotondoThe iconic figure of the little Girotondo, designed by Stefano Giovannoni and Guido Venturini in the late 1980s, continues its journey through time, turning...
Rosenthal
Angel with bassoogue celestial companion, modeled with love and made with the best porcelain of bisque.Heavenly companions - at home or in the office - are a gift that everyone is happy about...